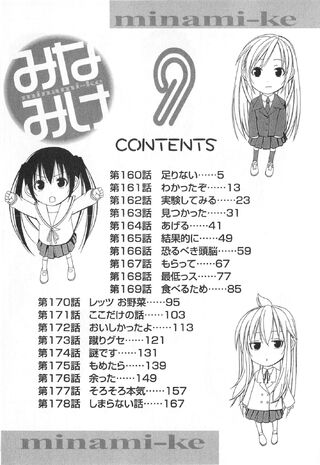 Manga Volume 09
176 pages
ISBN-10: 4063820971
ISBN-13: 978-4063820973
published 4 November 2011
One place it can be purchased is amazon.co.jp
Special version with 2012 Desktop calendar and Drama CD:
ISBN-10: 4063583635
ISBN-13: 978-4063583632
published 4 November 2011
One place it can be purchased is amazon.co.jp
Contains chapters:
Notes
A list of differences between the Magazine and Tankoubon chapters here.
Ad blocker interference detected!
Wikia is a free-to-use site that makes money from advertising. We have a modified experience for viewers using ad blockers

Wikia is not accessible if you've made further modifications. Remove the custom ad blocker rule(s) and the page will load as expected.