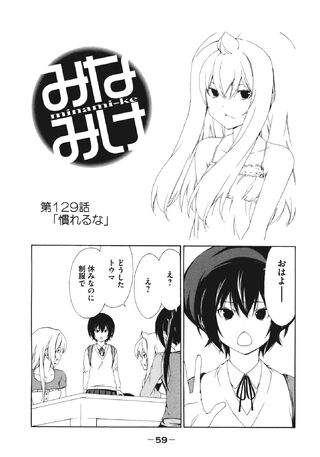 Title:「慣れるな」 (eng)
Published: 22 June 2009 Young Magazine
Synopsis
Referbacks
Trivia
This was the first chapter to mention Minami Haruo's familiar name, Haruo. Prior to this, it was only known that his name contained some version of "Spring," following the naming pattern of his family.
Cultural References
"easter eggs"
Unanswered Questions
Memorable Moments
Quotes
Ad blocker interference detected!
Wikia is a free-to-use site that makes money from advertising. We have a modified experience for viewers using ad blockers

Wikia is not accessible if you've made further modifications. Remove the custom ad blocker rule(s) and the page will load as expected.