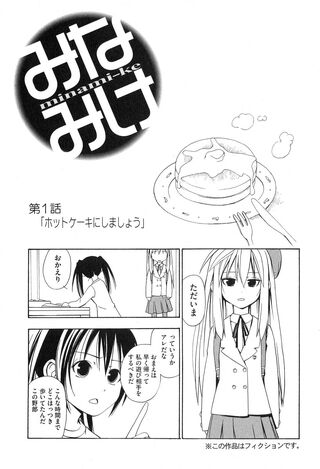 Title: 「ホットケーキにしましょう」 (Let's make pancakes)
Published:
Adapted into Minami-ke Episode 01#Segment Two
Synopsis
Free Chapter
This chapter used to be freely available on the website, but is no longer hosted there.
Trivia
Appearances:
Cultural References
Unanswered Questions
Memorable Moments
Quotes
Ad blocker interference detected!
Wikia is a free-to-use site that makes money from advertising. We have a modified experience for viewers using ad blockers

Wikia is not accessible if you've made further modifications. Remove the custom ad blocker rule(s) and the page will load as expected.