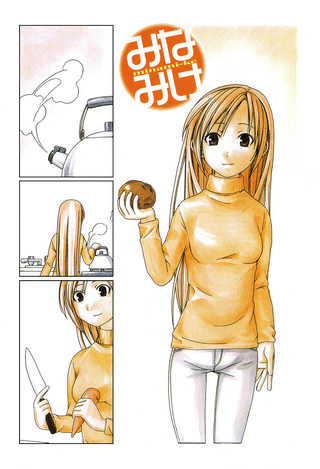 Title: Untitled
Published:
Previous Chapter → 000
Adapted into Minami-ke Episode 01#Segment One
Synopsis
A four page, full color, chapter. Chiaki and Kana help Haruka peel carrots and potatoes on Sunday.
The chapter is available as a free preview at the Young Magazine website.
Trivia
First appearance of:
Cultural References
Unanswered Questions
Memorable Moments
Quotes
Ad blocker interference detected!
Wikia is a free-to-use site that makes money from advertising. We have a modified experience for viewers using ad blockers

Wikia is not accessible if you've made further modifications. Remove the custom ad blocker rule(s) and the page will load as expected.