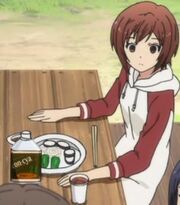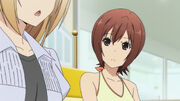 Maki (マキ)
Voiced by: Reiko Takagi
Haruka's classmate and a bit of an airhead. A member of the volleyball club. She tries to protect Haruka from Hosaka, a running gag, which always end with her remarking Hosaka as disgusting (気持ち悪い, kimochiwarui).
First appearance Minami-ke Chapter 004
Ad blocker interference detected!
Wikia is a free-to-use site that makes money from advertising. We have a modified experience for viewers using ad blockers

Wikia is not accessible if you've made further modifications. Remove the custom ad blocker rule(s) and the page will load as expected.